There is nothing quite like a hike along a dirt path, across barren rock, and through forests alive with life and wild determination. Immerse yourself in nature and experience the wilds on one of the many hiking trails in the area. From short afternoon strolls to morning hikes there are excellent options.
Check out the trail from Highwind Lake to Ethelma Lake and explore the portage nestled in amongst a beautiful Cedar grove.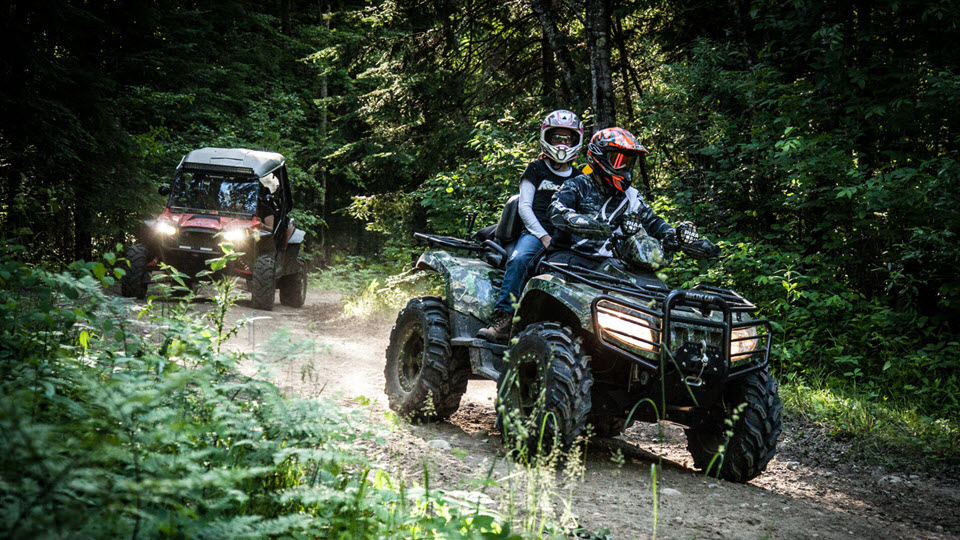 Complete the hike as a loop and circle back to camp along the road. Looking for more of a challenge? Get up and hike the Mosquito Mountain Trail, a 50m (165ft) elevation gain that affords hikers amazing views of Highwind Lake and Ethelma Lake. Be sure to bring your camera, sunscreen and mosquito spray!
For a longer hike consider hiking the soon to be completed Cliff Trail which heads 2.0km from the main camp along the south west shores of Highwind Lake towards the cliffs. This trial will have moderate terrain with portions of steeper elevation change and is expected to be ready to explore mid summer of 2022. Bring lunch and enjoy a relaxing picnic at the end. This is not a loop trail so be prepared to hike back.
Hiking trails are not the only trails around Highwind Lake Camp. There are many kilometers of old logging access roads in the area that offer many off roading adventures and access to many other lakes and beaches! Visit the old site of a logging camp down the road to Hillock Lake and spend the day swimming at the beautiful sand beaches and crystal clear blue water! Be sure to wear appropriate protective equipment, make a plan and let someone know, and be respectful when riding these roads as these are open to the public and could have other traffic.