ABOUT US
Highwind Lake Camp
Highwind Lake Camp
Highwind is approximately three miles long, with one large island and 5 smaller islands. The shoreline is rugged rock formations and cliffs above and below the water with lovely sand beaches in between.  The forest surrounding Highwind is made up of Red and White Pine, Cedar, Spruce, White Birch and Poplar and Jack Pine. The rugged terrain surrounding Highwind is home to many wildlife species including: moose, deer, beaver, fox, wolves, lynx, eagles, partridge and many songbirds.
The fishing opportunities in Highwind are varied with Lake Trout, Small Mouth Bass and Northern Pike. Highwind is in the center of popular canoe routes with portages to Ethelma Lake on the west end, to on the south end. Porcus Lake on the east and to Hillock Lake.
Your Hosts
Your Hosts
Your new hosts, Stewart & Connie want to carry on the traditions started by Lyn & Marie and want their guests to experience life as they do at their remote wilderness camp.
We are the second generation and want to thank our parents for 40 years of service to guests.
Their aim is to provide great service, hospitality, different and exciting adventures, or a peaceful time of rest and relaxation.
Bring your family to Highwind Lake Camp for a fun and memorable getaway, or bring your group for a unique hunting or fishing experience.
You deserve it,
Highwind Lake Camp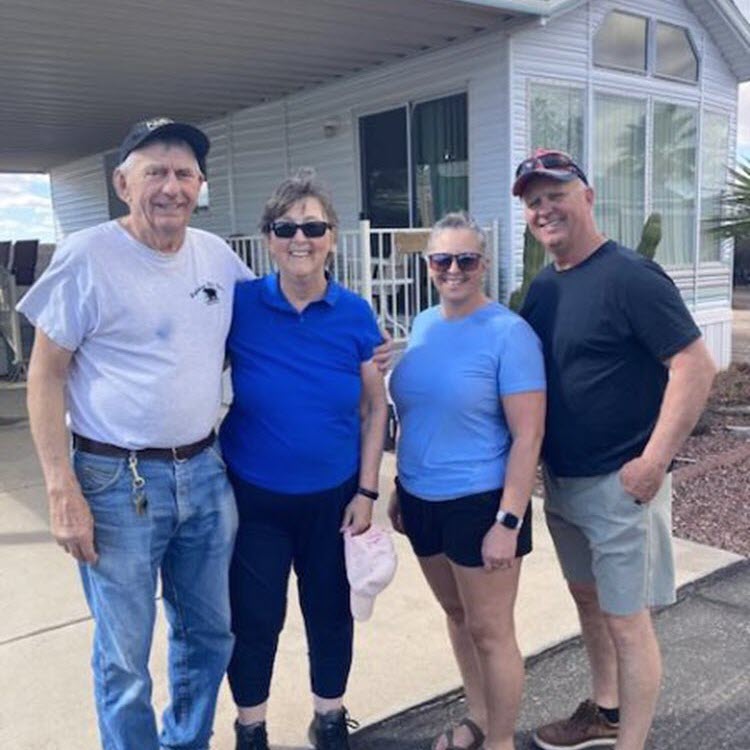 "The
Heart

of Trout Country"