Deer Hunting at Highwind Lake Camp is always excellent! We offer an affordable, self guided, white-tailed deer hunts. Our camp is located 10 miles from our nearest neighbor surrounded by miles and miles of abandoned logging roads. Hunters can head out right from their cabins on their quads or in their trucks to search for the perfect spot to watch for their trophy deer. Like with Bear hunting, our deer hunters are accommodated in our handcrafted log cabins that are fully equipped for light housekeeping with all cutlery, dishes and cookware supplied.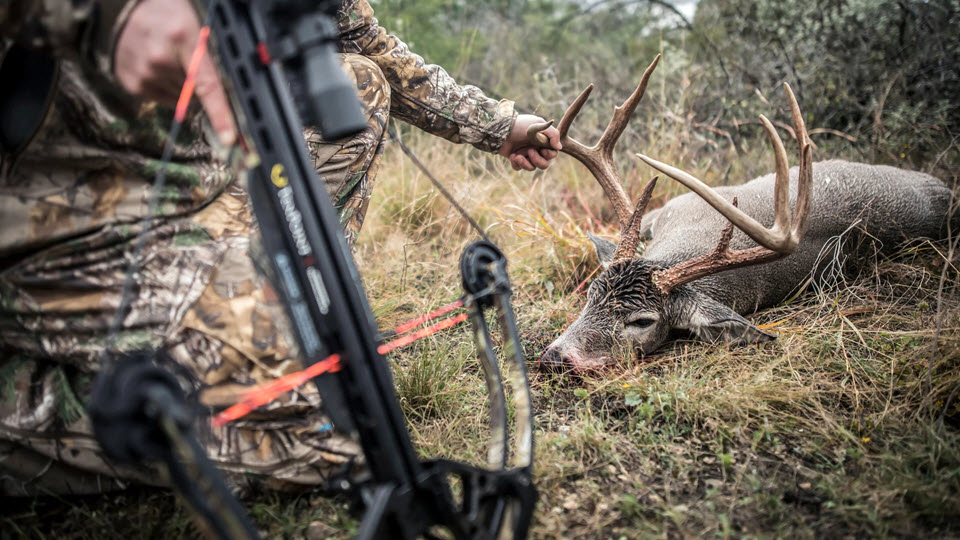 Non-residents (of Ontario) must employ one licensed guide for each two hunters when hunting deer in our wildlife management unit (7B). This includes Canadian residents who do not live in Ontario. Non-residents are permitted to hunt with a valid license and tag and may only do so during the non-resident season. Deer tags are awarded based on availability for the year. Resident hunters wishing to hunt an antlerless deer (deer with no antlers or antlers both less than 7.5 cm (3") long, which generally include adult female deer and fawns of both sexes) should apply to the antlerless deer draw. Visit the government of Ontario's non-residents hunting page for more information.
Please be aware we do not provide licenses for deer hunting or any hunting. These will need to be obtained through the Ontario Government's License management system. Learn more about our hunt packages and rates, and how to get a license!